The UK Wolf Conservation Trust is home to five wolves living in two groups. For more information, click on a wolf's name below.
The Arctic Pack - Sikko and Pukak
These wolves came to us from Parc Safari in Québec in June 2011.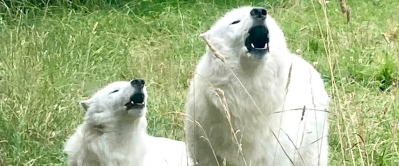 ---
The Beenham Pack - Nuka, Tala and Tundra
Born to Mai and Motomo in May 2011, these wolves have grown up to become our new generation of ambassadors.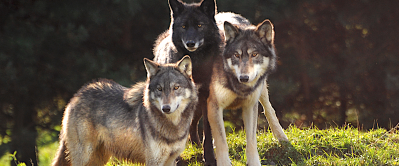 ---
Former wolves of the Trust
We have a page dedicated to those wolves who are no longer with us.
---