---
Videos
Deadly Pole to Pole Clip 1
Steve Backshall meets the Beenham Pack.
©2014 BBC.
Deadly Pole to Pole Clip 2
Steve Backshall lays a food trail.
©2014 BBC.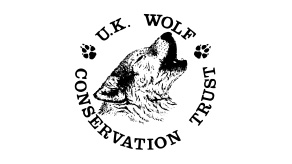 Promotional Video
A new infomercial highlighting what we do.
©2013 UKWCT.
Wolves in the Snow
BBC footage of the Canadian pack in the snow.
©2010 BBC.
Countrywise
Segment about the UKWCT.
©2010 ITV Productions.
South Today
News article about the UKWCT.
©2010 BBC.
Pumpkins
Nuka and Tundra enjoy a play session with pumpkins.
©2011 UKWCT.
Ambassadors of the Wild
A selection of clips from our Ambassadors of the Wild DVD. ©2007 UKWCT.