If you like wolves you've come to the right website. These pages are full of fun and facts - so don't waste time, start exploring the site!
If you're a teacher, parent or youth leader, we've included information especially for you on some of the pages.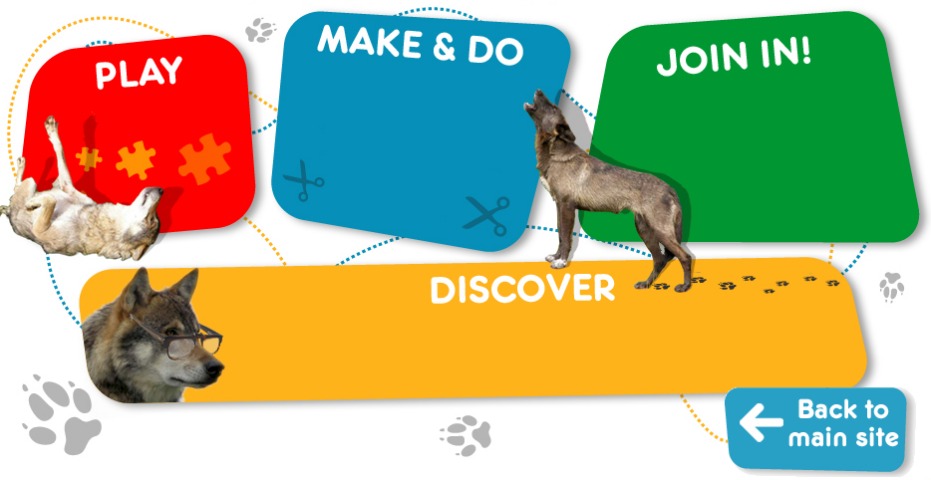 Television and the Internet are not the only entertainment.
All our make & do activities are fun and easy.
Get involved! Help wolves in the wild by joining the Trust, or by coming to our special events. Meet our wolves and have fun learning
more about them.
Ever wondered what wolves eat in the wild, how big an Arctic wolf really is, or how many species of wolf there are in the world? Find out the answers to these questions and much more.