---
Wolf keeper experience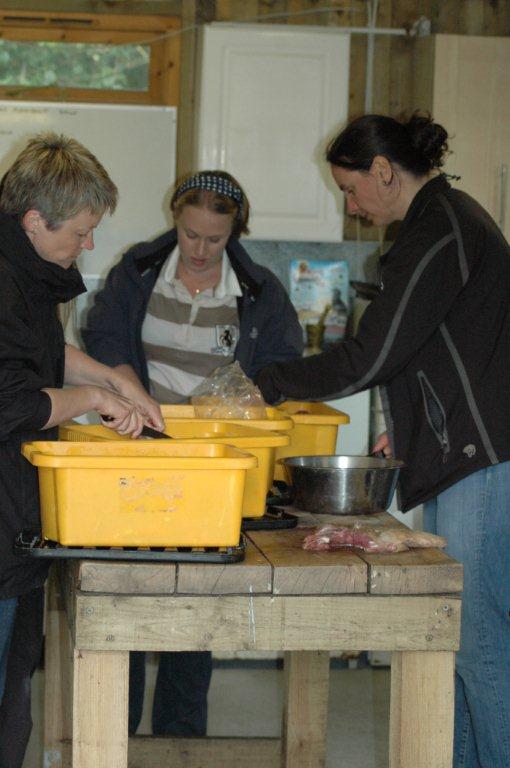 If you, or someone you know is a wolf lover then this is a unique experience – accompanied by the wolf keeper you will get up close and personal to some of our ambassador wolves.

During the day you will see behind the scenes at the wolf trust and shadow the keeper in tasks such as cleaning out the wolf enclosures and food preparation. You'll also get involved in our wolf enrichment programme.  There is a maximum of 8 people on the day.

Wolves in the wild have to work hard to find food, to make dens and to find shelter.  Play is another natural activity. That's why we use enrichment here at the UK Wolf Conservation Trust.  Our keeper gives the wolves food trails and toys such as hessian filled sacks or cardboard boxes with treats inside.  Hiding food encourages their natural behaviour. During the wolf keeper day you will get involved in some aspects of their care, including helping with wolf enrichment activities and spending time monitoring their behaviour as you watch them in their enclosures. If it's a hot day, you will probably be involved in making the wolves' favourite fish ice lollies which they love to have as a cooling snack.  

There will be an hour long break for lunch when you can either relax on our of our picnic tables outside the wolf enclosures watching the wolves and our resident birds, kestrels, buzzards and kites.  Alternatively there are videos available of the wolf trust wolves in the education room for you to watch.

You'll be given an opportunity to go on a walk with a wolf and have great opportunities to witness their behaviour and interaction. There are many photographic opportunities during the day so don't forget to bring a camera.

All wolf keeper participants receive a souvenir certificate at the end of the day.

Please bring your own packed lunch - tea coffee squash and biscuits are available.
These days are £150 per person and are for those aged 18 and over. Please make sure you have up-to-date tetanus injections.

Thursday 27th March, Thursday 24th April, Thursday 8th May, Thursday 22nd May, Thursday 5th June, Thursday 19th June & Thursday 3rd July 10 am - 4pm


To book ring 0118 9713330 or click here to book online !