---
USA - Red Wolves
Fact file
Project managed by: Red Wolf Coalition, NC USA
Project website: www.redwolves.com
UKWCT donations: £12,000 since 2008
The UKWCT's funding has helped towards printing educational materials and laying the groundwork for a new website.
The Red Wolf Coalition advocates for the long-term survival of red wolf populations by teaching about the red wolf and by fostering public involvement in red wolf conservation. The Red Wolf Coalition was officially founded in 1997, and currently has one full-time member of staff who works in the red wolf recovery area in eastern North Carolina. The founding concepts of the Coalition were to serve as the hub of private support for the red wolf, giving the public the first real opportunity to become involved in the Fish and Wildlife Service's Red Wolf Recovery program.
The Coalition works very closely with the Fish and Wildlife Service to stay apprised of events and needs within the red wolf program. This close partnership was made official through the passage of two Memoranda of Agreements between the Coalition and the Fish and Wildlife Service; one for general educational efforts and one for a $500,000 proposed Red Wolf Lookout and Education Centre.
Below is a statement from Cornelia Hutt, chair of the coalition's board after a donation was sent in 2009: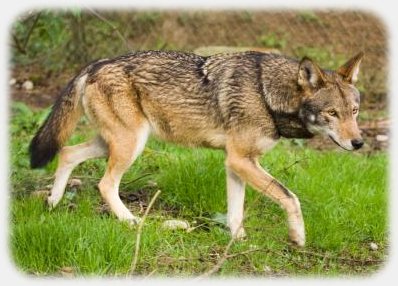 "With its mission to advocate for the long-term survival of the only wild red wolves in the world, the Red Wolf Coalition (RWC) is deeply grateful to the UKWCT for its faith in the Coalition's work and for the generous support that allows us to sustain our vital education programmes.The RWC has two major goals for the near future. The first is to launch a new web site, a tool critical to the organization's success and thus to endangered red wolves. The UKWCT's gift in 2009 allowed us to start the process of making that dream a reality. We also used the UKWCT's donation to reprint 2500 copies of a special red wolf issue of International Wolf magazine. With the UKWCT's dollars, the RWC was not only able to reprint this vital component to our education programme - we were able to update the issue by adding a collage of red wolf photos and other timely material. We use this magazine throughout rural eastern North Carolina (red wolf country) and in other areas of the state for key audiences such as hunters, landowners, students and teachers. Our second goal is to build an enclosure around a habitat to house some ambassador red wolves so people can see these shy and beautiful predators in a natural setting. The web site and the updated magazine will be vital components to our campaign to raise funds for this project. "