---
Predator Day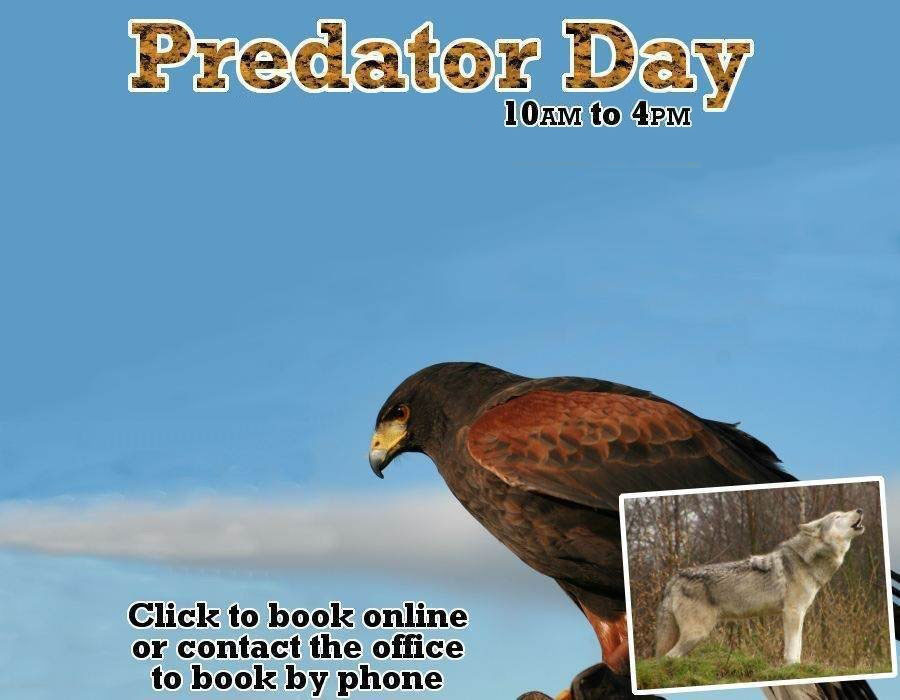 New! The ultimate experience for wildlife enthusiasts: spend a day in the company of the world's most powerful and enthralling predators... wolves and raptors!

The morning includes a two hour walk with the wolves around the wolf centre over beautiful Berkshire countryside. There will be ample photographic opportunities throughout the day of visitors meeting and interacting with the wolves as well as handling and flying the birds of prey in the afternoon. There will be time to see and photograph all the wolves at the Trust including our Arctic wolves, which look magnificent in their thick white winter coats.

Our Predator Day is the only way in the UK to walk with wolves in the morning and fly a hawk in the afternoon.
June 8th & 15th September. This whole day experience costs £120 per person. Minimum age of 16 years.
The birds that will be flying:
Harris Hawks – these unique birds of prey fly and hunt together in the wild so adapt extremely well to working with groups.

Owls – their fantastic temperaments and docile natures the owls make a suburb photo opportunity.

Falcons - at the end of the session our falconer will let the Queen of the Skies provide an awesome finale, climbing high into the sky only to swoop earthward at up to 180 mph to chase a falconer's lure.