---
Photographic days
Held in Autumn and Winter, when the wolves look their most charismatic, Photography Days with the UK Wolf Conservation Trust offer a full day wolf photography workshop. They are open to photographers of all abilities and standards of equipment.
Our exciting photography days start with a brief presentation setting the scene, informing you about wolves in general and the history of our wolf centre. There'll be a short safety briefing too.
You will be taken on a walk with the wolves on the fields surrounding the Trust, which also include some foresty areas, a small pond and a stream for some natural shots. All 10 wolves on site can be photographed and in some enclosures you will enter a smaller holding pen adjacent to the enclosure which has holes cut into the fence allowing you to get photos without the chain in front of your lens. All enclosures are well designed, with large spaces and natural settings - such as trees, shrubbery, grass and natural looking mounds the wolves enjoy to pose on.  Two enclosures also have ponds and waterfalls.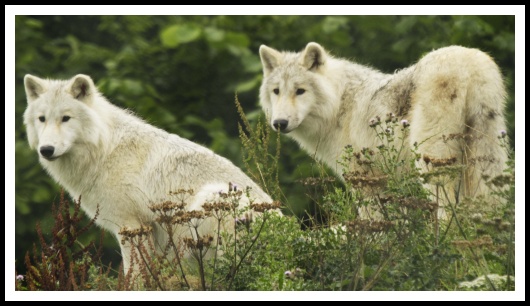 The forthcoming days will be an ideal opportunity to take photos of our dozen wolves, including our photogenic Arctic wolves - and they make for a super photo with their light coats. You'll be able to take photos of the Beenham pack too.

These days make an ideal present for those interested in wildlife photography, or those who wish to take advantage of a unique opportunity to get close to wolves. For details of upcoming dates, check our events calendar. Space is limited, so book early!
Our next photographic day will be held with a wolf walk on  Saturday 15th March 10am - 4pm. £150 per person.
We are also holding a photo day on Tuesday 4th February & Friday 28th February 10am - 3pm with no wolf walk £80 per person.